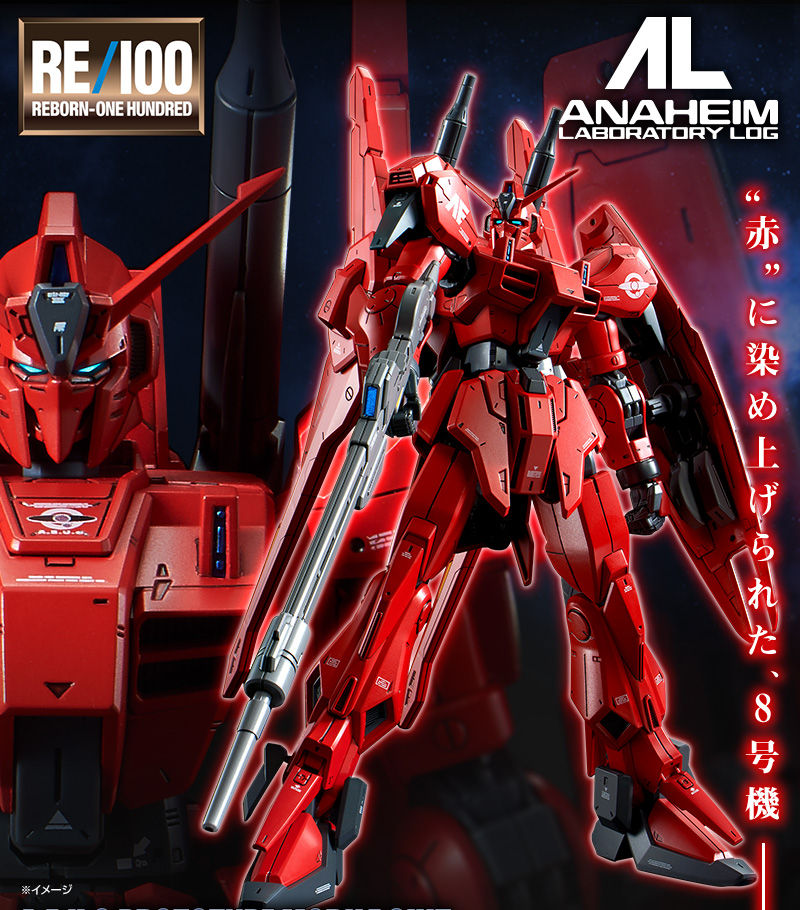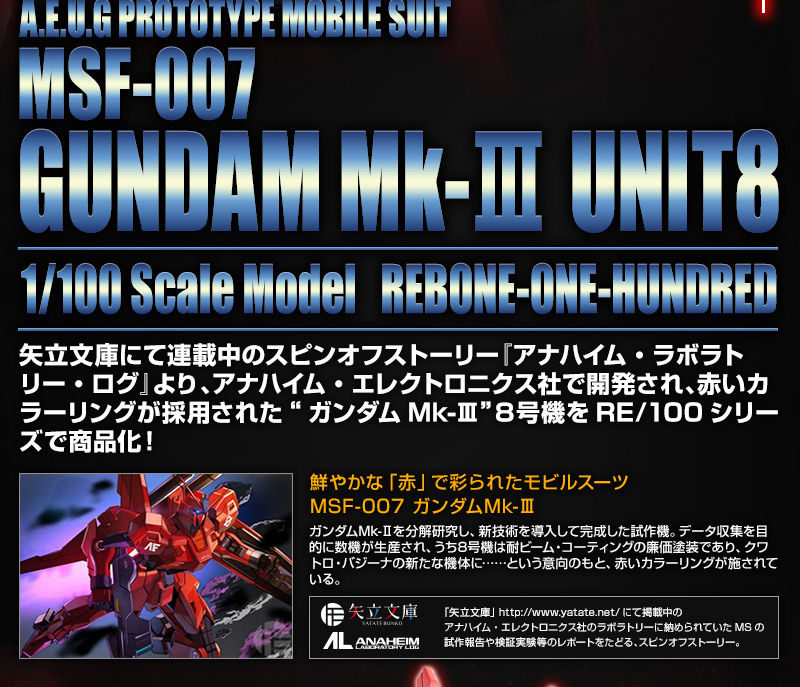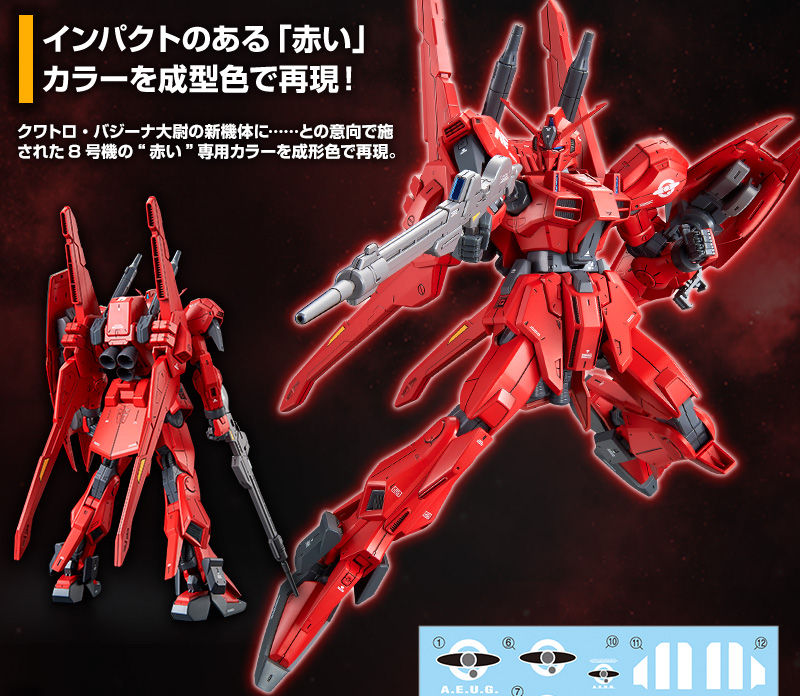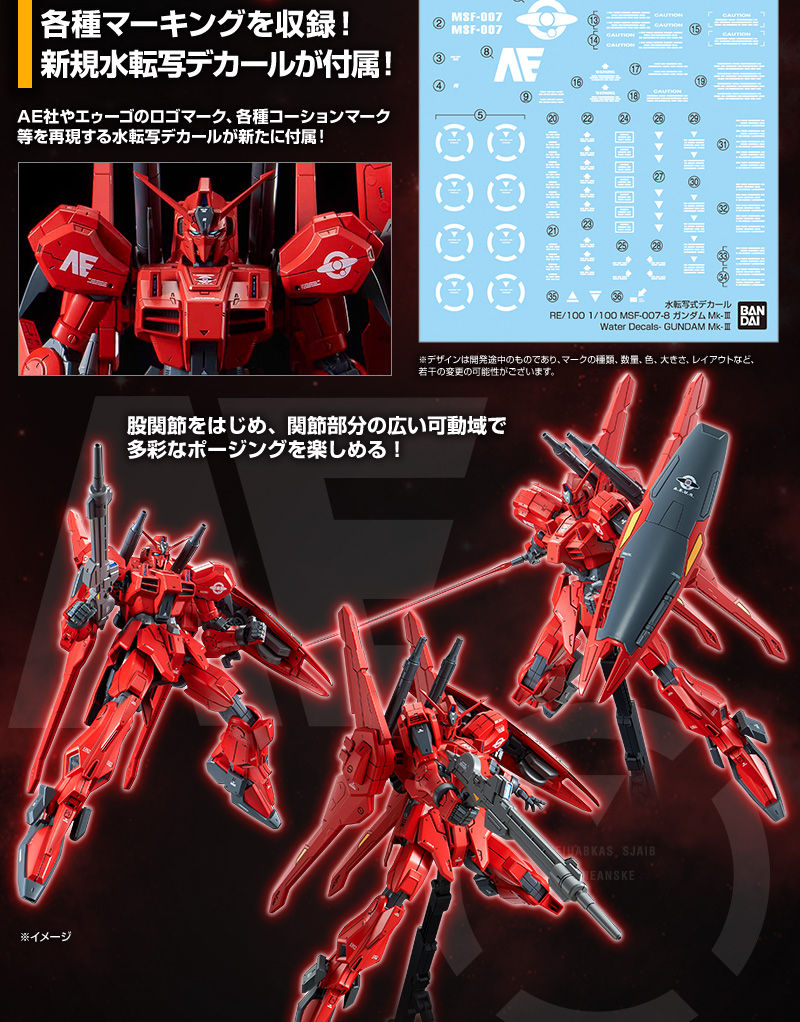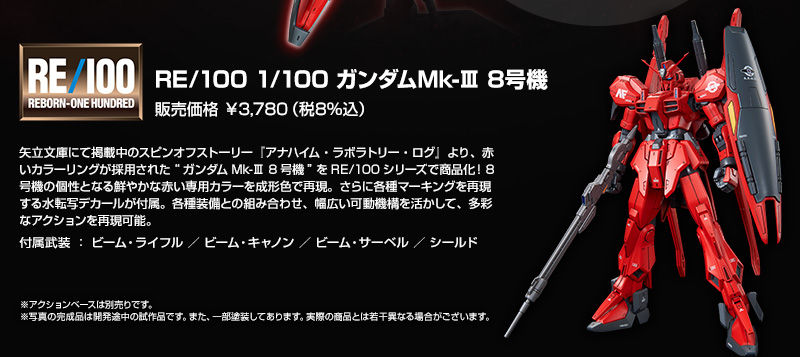 Translate Description:
-----
Dyeing up to "red", No. 8 -
From "Anaheim Laboratory Log", "Gundam Mk - III" Unit 8 appears at RE / 100!
-----
From the spin-off story "Anaheim · Laboratory · Log" posted in Yaeba Bunko,
Developed by Anaheim · Electronics Co.,
The "Gundam Mk - Ⅲ" Unit 8 which adopted the red coloring was commercialized in the RE / 100 series! In case
● Reproduce "red" color with impact with molded color!
It was given to the new aircraft of Captain Quattro · Bazena ... with intention,
Reproduced color of "Red" exclusive color of Unit 8 with molding color.
● Record various markings! New water transfer decal included!
AE company, Aigo's logo mark, various caution marks etc. were collected, a water transfer decal newly attached!
- Enjoy a variety of poses in the wide range of motion of joints, including hip joints!
Attached armed: beam · rifle / beam · canon / beam · saber / shield
-----------------------------------------
1/100 scale assembly plastic model
Target age: 15 years old and over
Product material: PS · PE
· Adhesive is not used for assembly
-----------------------------------------
Product from:

Japan P-BANDAI Web Exclusive